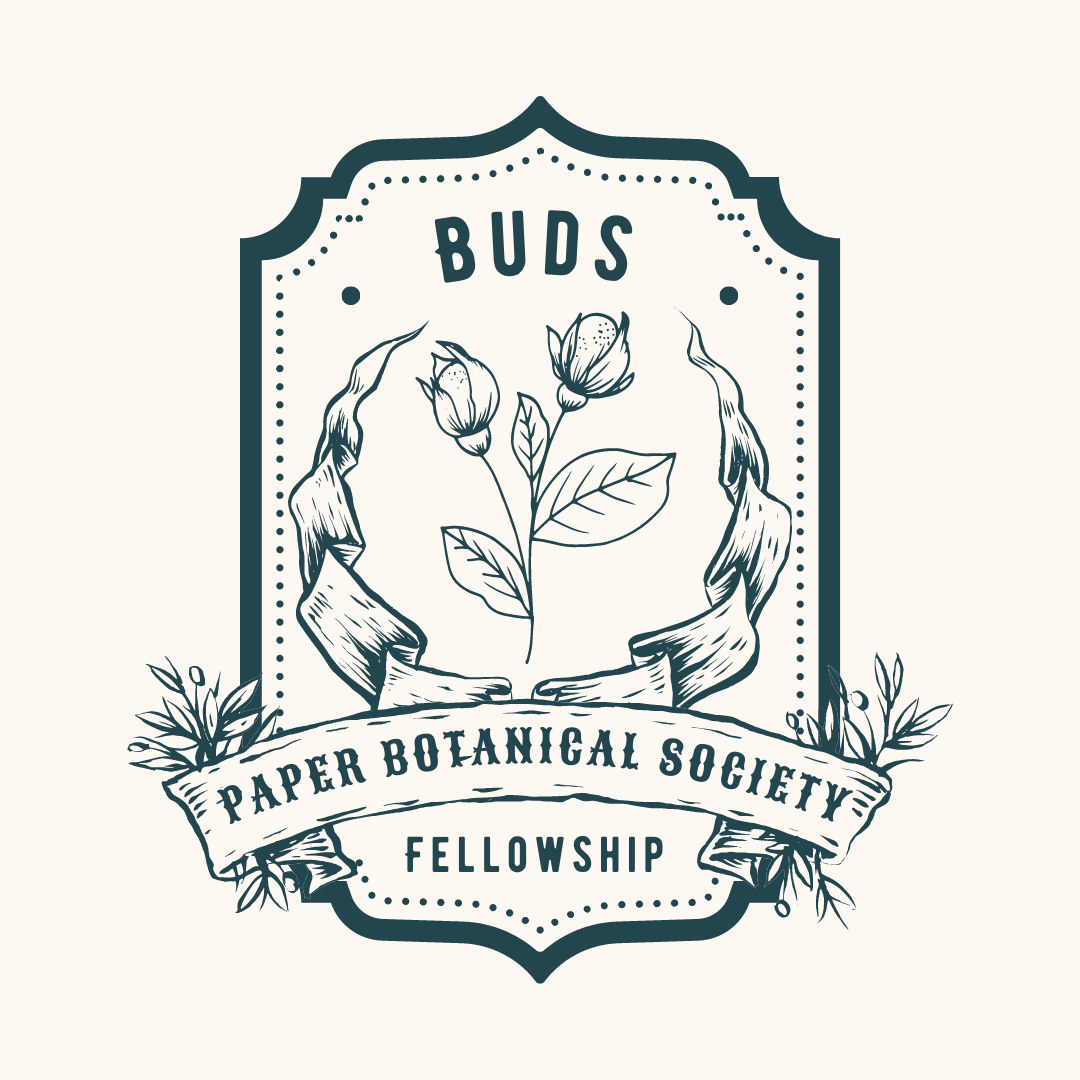 An intermediate's guide to paper botanical artistry. We have carefully selected 12 of our favorite paper flower courses that are geared towards honing in skills you already have of paper floristry.
We believe in experimentation and as you go through these courses you may find yourself exploring with color, paper types, and tools to find what works best for you!
In each course we share what materials and tools are used but leave room for your own creativity to breathe and truly bring life to each piece you create, making it your own.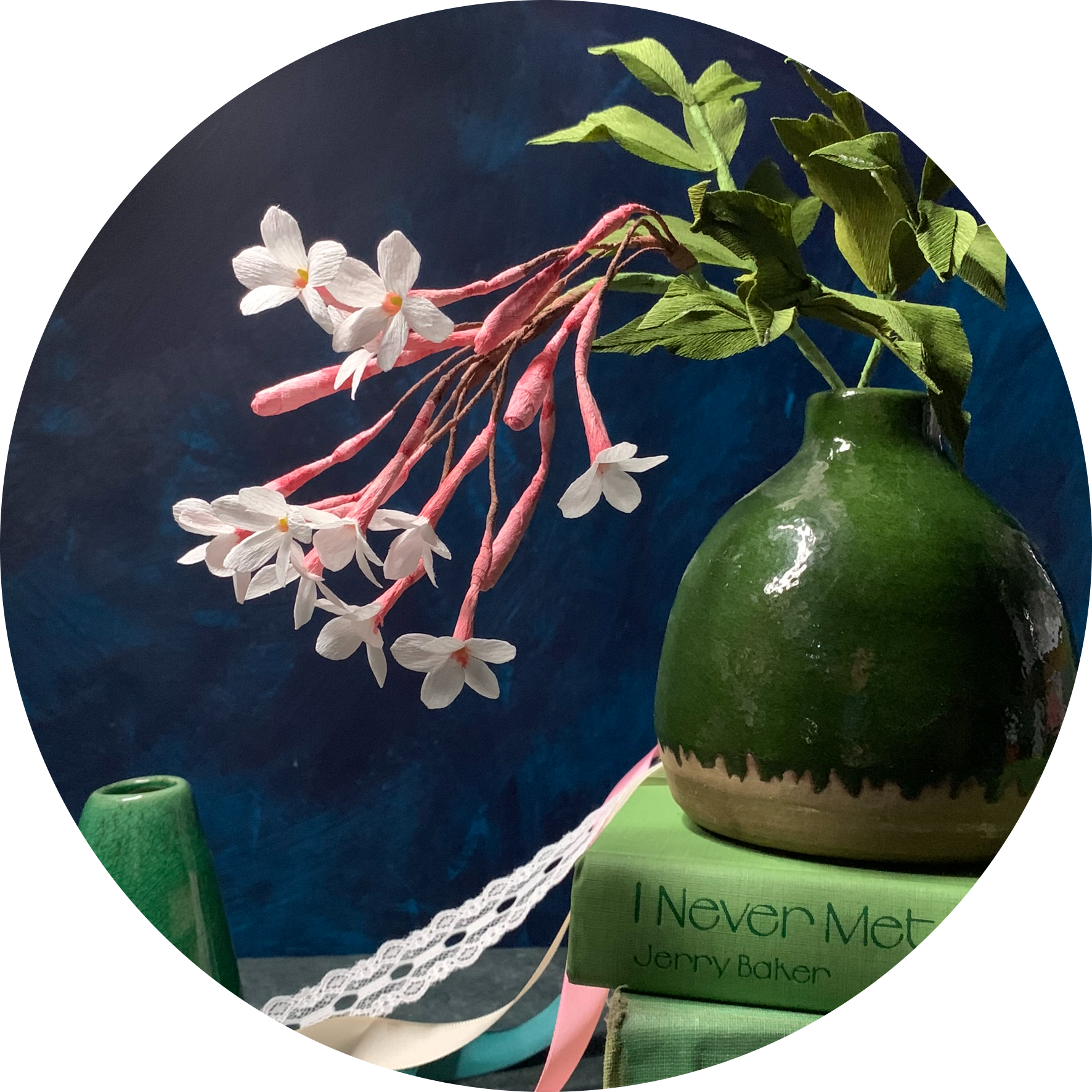 Pink Jasmine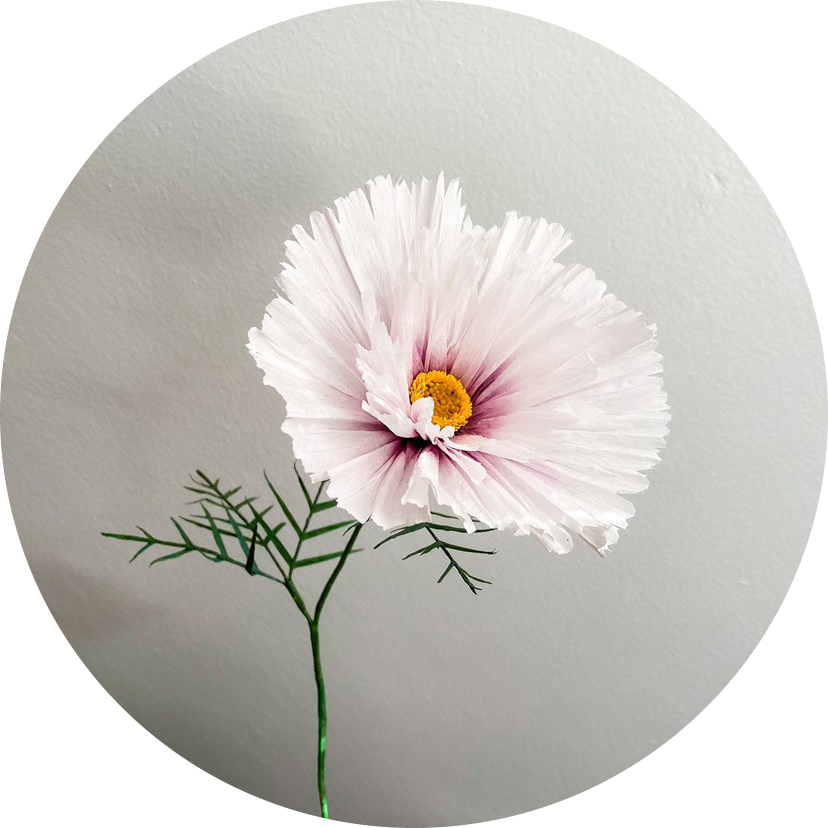 Cupcake Cosmos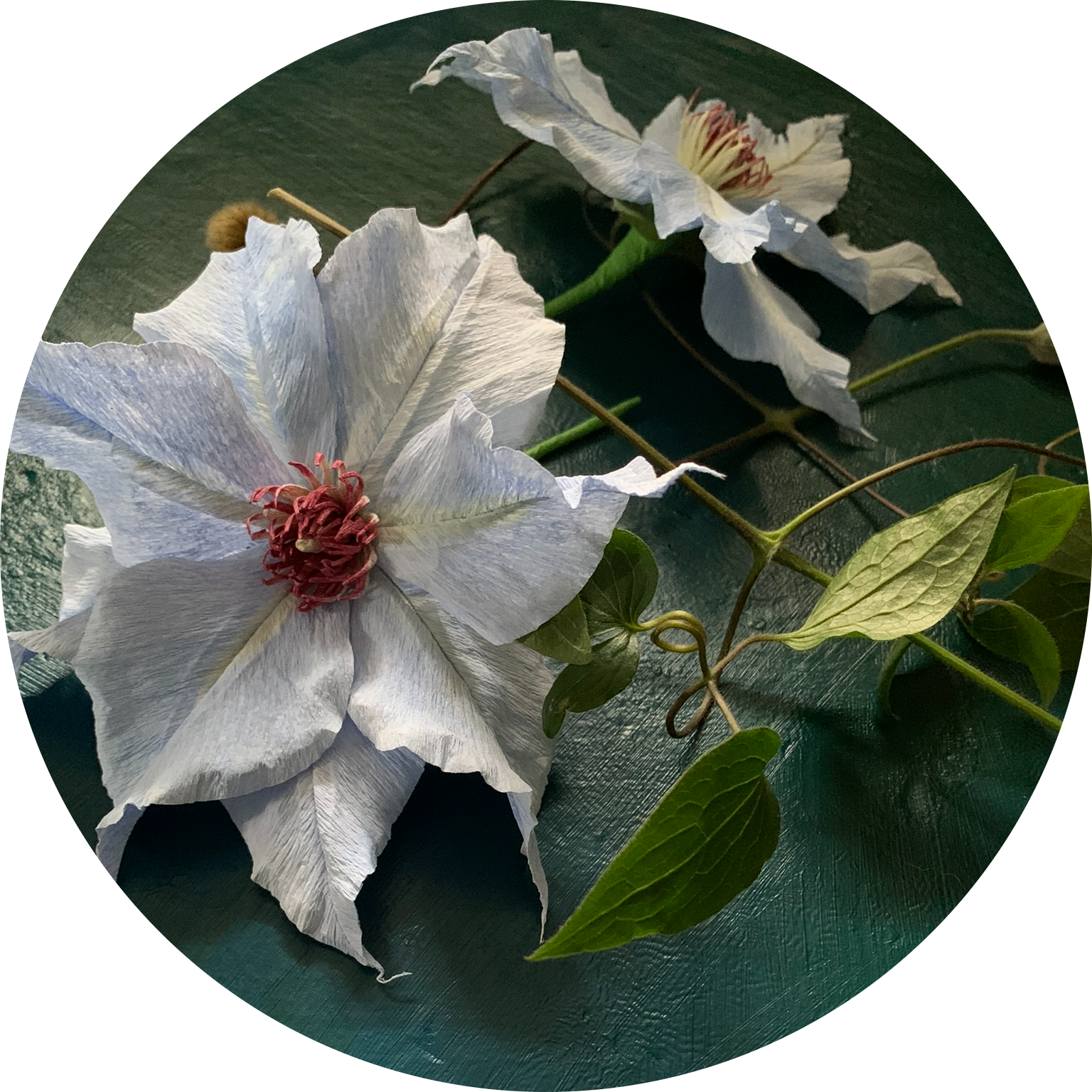 Katharina Clematis
What Techniques will we cover in this Fellowship?
Here's a few things we will go into depth with and we added a few other tips and tricks too!
Working with Multiple weights of crepe paper
In Depth coloring with watercolor paints
Using scissors to create different textures
In Depth details of Stamen and Pistils
Smaller Filler Flowers
Petal shaping to create more realistic features
Work with finer details to create more realistic features
Note: You do not need to have any experience making paper flowers, we've included a detailed explanation of all materials, papers, and supplies where you will quickly become familiar with it all. We also walk you through step by step in video form so you can easily stop and come back to your projects with ease. We take pride in keeping all of our videos at a real time pace so you can see everything as it should be.
Example Curriculum
Available in days

days after you enroll

Welcome to Buds Fellowship!!
Available in days

days after you enroll

Making the Flowers!
We love the Creativity that comes out of exploration! Here are a few things students have said while creating with the Parrot Tulip Course!


"I was looking at Parrot tulip pictures and the Texas Flame tulip caught my eye. I was compelled to make one. I'm really pleased with how it turned out." - Gwen Kamper
"The tutorial was great . Thanks Janita for taking me through a complex process and one that was totally new to me." - Sue Bowen
"I ended up witha dozen orange tulips most of them out of doublette, although I love the shades on the watercolored ones. They look good together. A nice picked arrangement. Thank you Janita Court. It's been really great! I am so psyched for the next year learning from you." - Angela Stone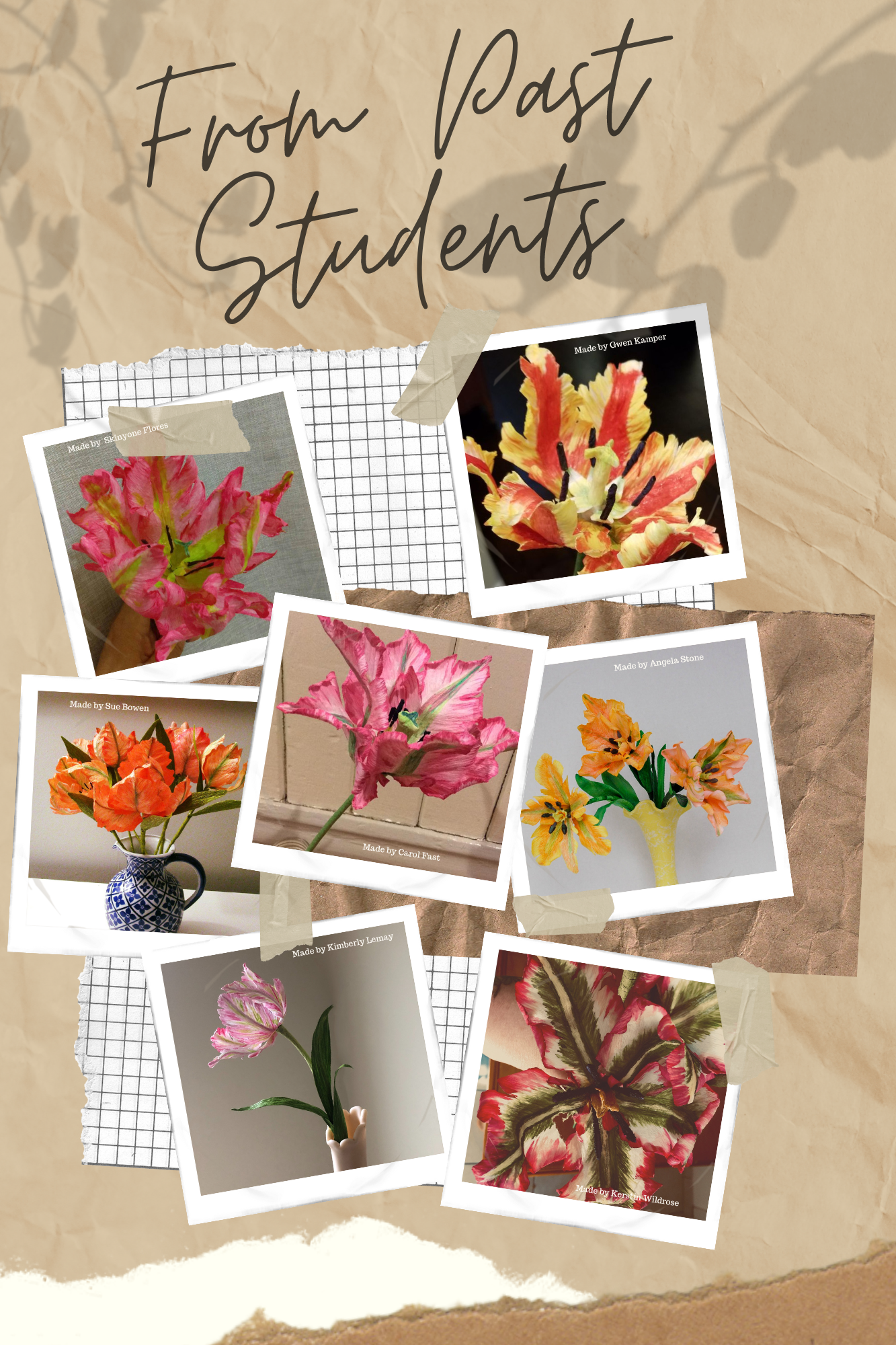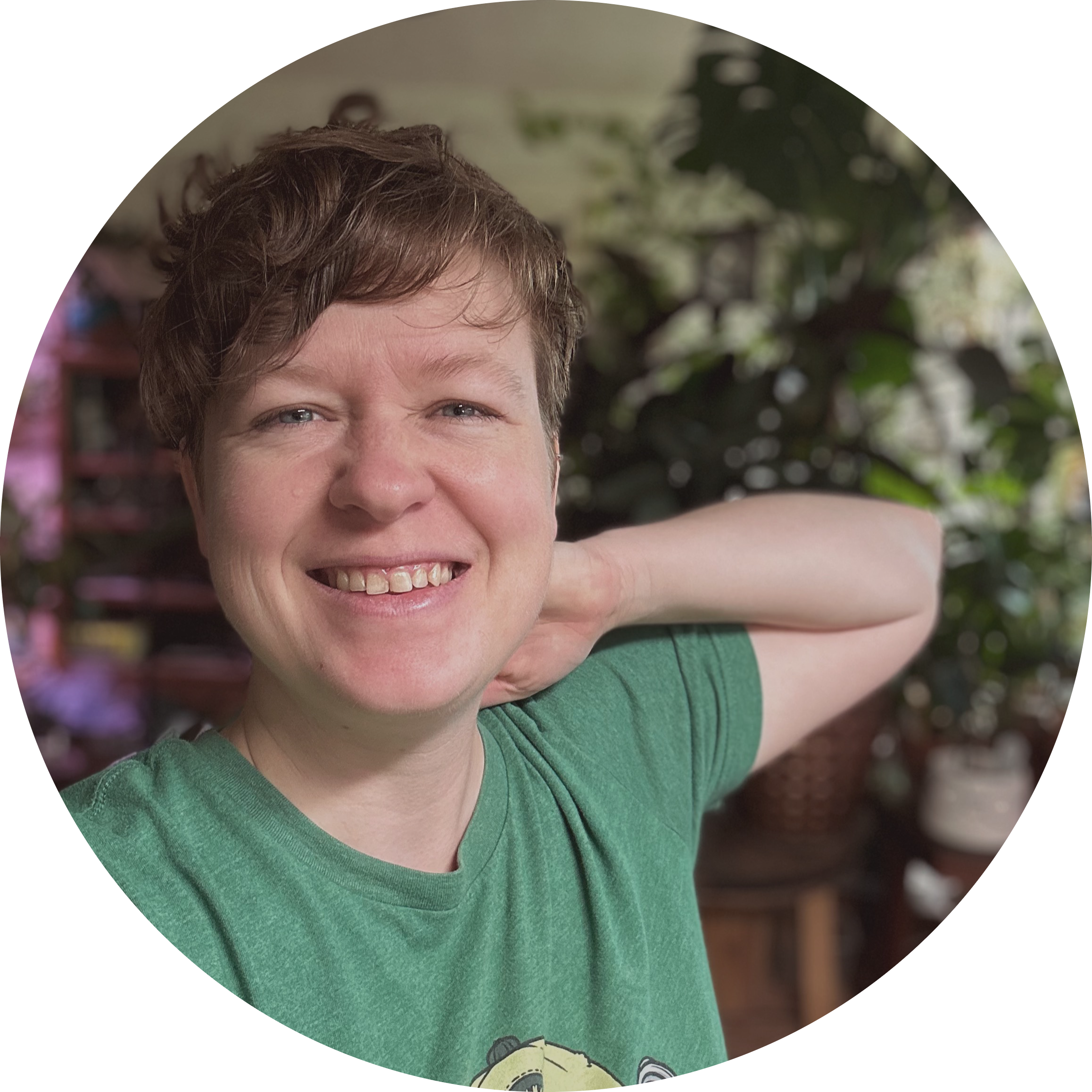 BORN AND RAISED ON THE OLYMPIC PENINSULA IN WASHINGTON STATE, IT'S HARD NOT TO FIND AN APPRECIATION FOR NATURE AS THERE IS EVERY KIND OF IT HERE FROM MOUNTAINS, RAINFOREST, TO SEA CREATURES AND FLORA EVERYWHERE!
I'VE ALWAYS BEEN PULLED TO CREATE ARTISTICALLY AND STUMBLED UPON PAPER FLOWERS BACK IN 2011 WHEN I WAS TRYING TO FIGURE OUT HOW TO MAKE A MEMORABLE ADDITION TO OUR WEDDING.
AT THE TIME WE HAD A VERY RAMBUNCTIOUS 4 YEAR OLD THAT WAS HAVING A HARD TIME WITH SCHOOL AND WE DECIDED THAT IT WOULD BE BEST IF I STAYED HOME WITH HIM. WITH THAT DECISION, MY LOVE FOR FLOWERS TURNED INTO A PASSION PROJECT AND EVENTUALLY INTO A BUSINESS SELLING TO OTHER BRIDES LOOKING FOR ALTERNATIVES TO REAL FLOWERS. AS WE NAVIGATED HOMESCHOOL MY WEDDING FLOWER BUSINESS TURNED IINTO TEACHING OTHERS HOW TO CREATE BEAUTIFUL FLOWERS ON THEIR OWN.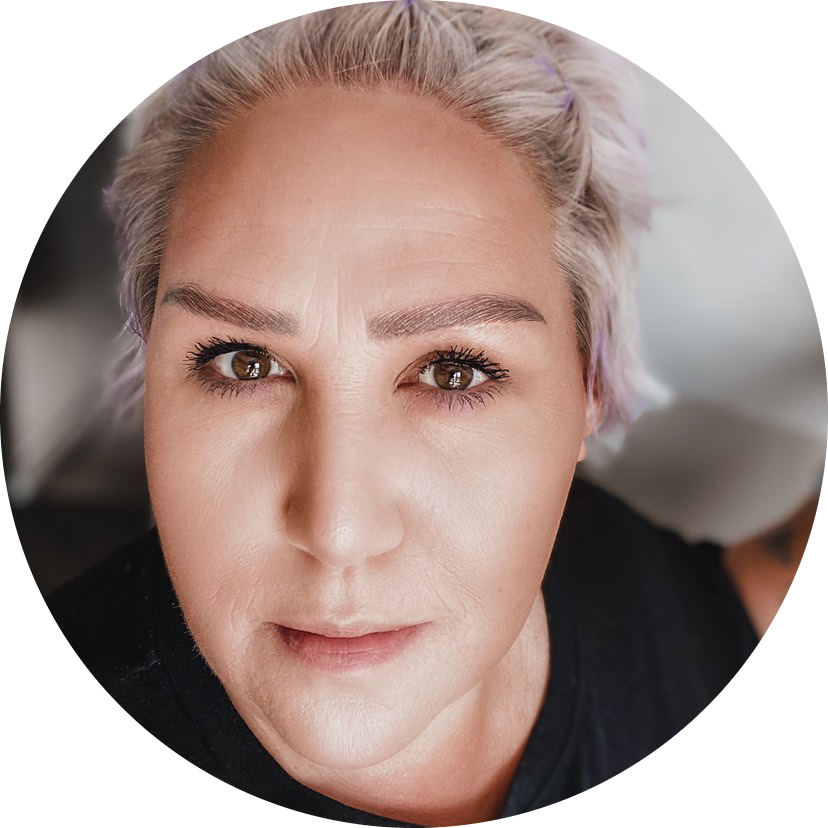 Meet Johanna!
BASED IN CAPE TOWN SOUTH AFRICA, I'M THE EPITOME OF AN ACCIDENTAL BOTANIST. CREATING HAS ALWAYS BEEN IN MY BLOOD, I DO NOT HAVE ONE CHILDHOOD MEMORY THAT DOESN'T INVOLVE MAKING, CUTTING, DRAWING OR PASTING SOMETHING.



MY LOVE FOR CREATING TOOK A GIANT LEAP IN 2018, WHEN I STUMBLED INTO THE WONDERFUL WORLD OF PAPER FLOWERS AND IT HAS BEEN A WHIRLWIND ROMANCE EVER SINCE. I'VE LEARNT SO MUCH ABOUT MYSELF AND WHAT IS POSSIBLE THROUGH THIS PROCESS, FINDING MY OWN AESTHETIC AND APPROACH TO BOTANICALS.



THE MOST REWARDING PART HAS BEEN THE INCREDIBLE PEOPLE THAT THIS JOURNEY HAS LED ME TO, PEOPLE ALL OVER THE GLOBE WHO SHARE A COMMON PASSION. I LOVE THAT MY ART REACHES BEYOND MY COUNTRY'S BORDERS AND UNITES ME WITH A GLOBAL COMMUNITY WHO ARE DOING AMAZING THINGS AND IN SO MANY WAYS, RE-DEFINING WHAT ART IS.