This program is closed to enrollment until January 2024!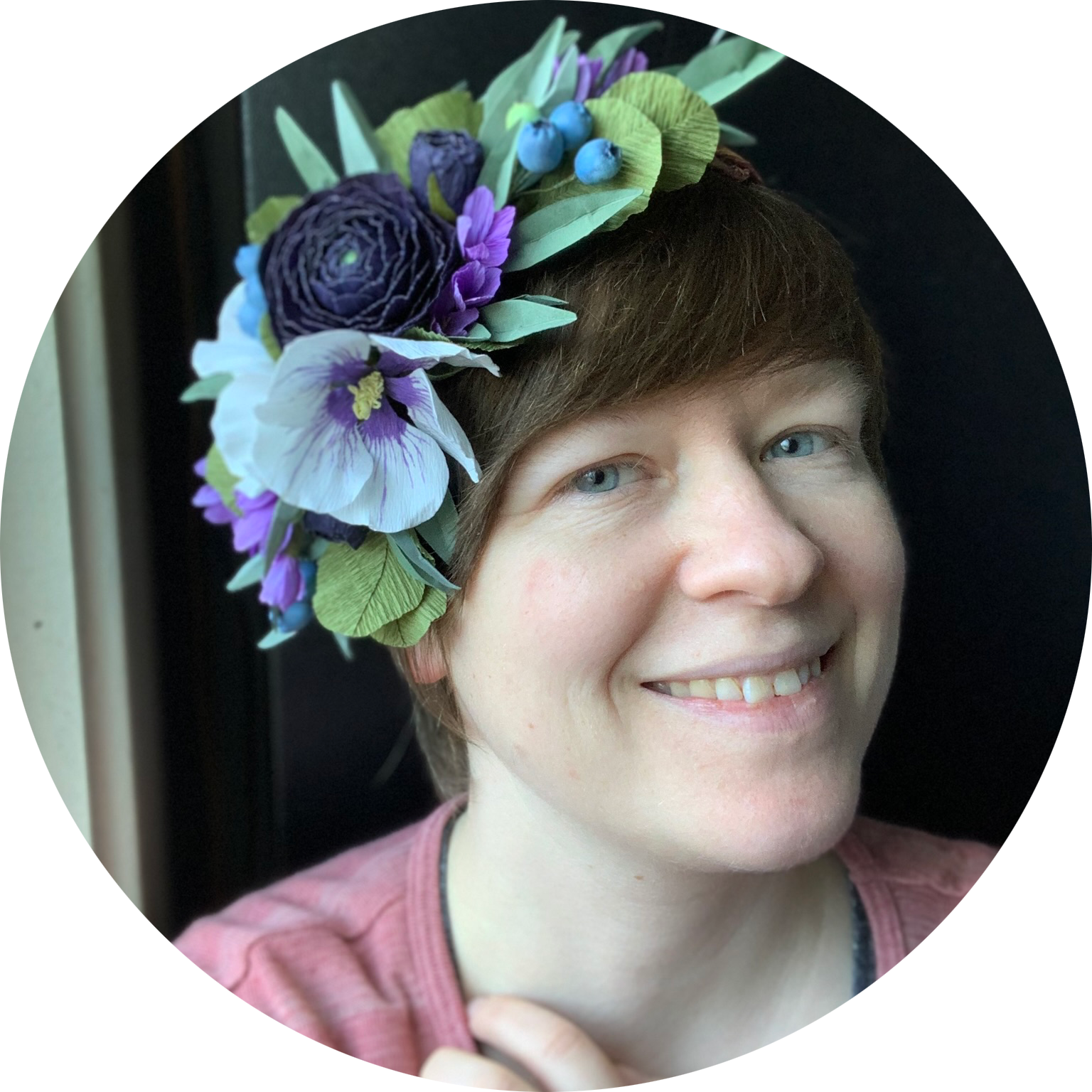 "I'll be your guide to creating realistic roses from paper"
Hello! I'm Janita and I've been creating paper flowers for people's wedding all over the world for the past 11 years and for 8 of those I have been teaching in person workshops and online courses to paper florists just like you! I'll be your guide to creating realistic roses from paper over the course of the next 12 months. You'll be making roses that will fool people into believing you just picked it from the garden in as little as 2 hours a week!
For the paper florist that is finally ready to take the plunge and make 2023 the year that creating realistic roses is no longer a chore.
"Give me just a few hours a month and you'll be guaranteed to walk away with the confidence to create any type of rose for any occasion."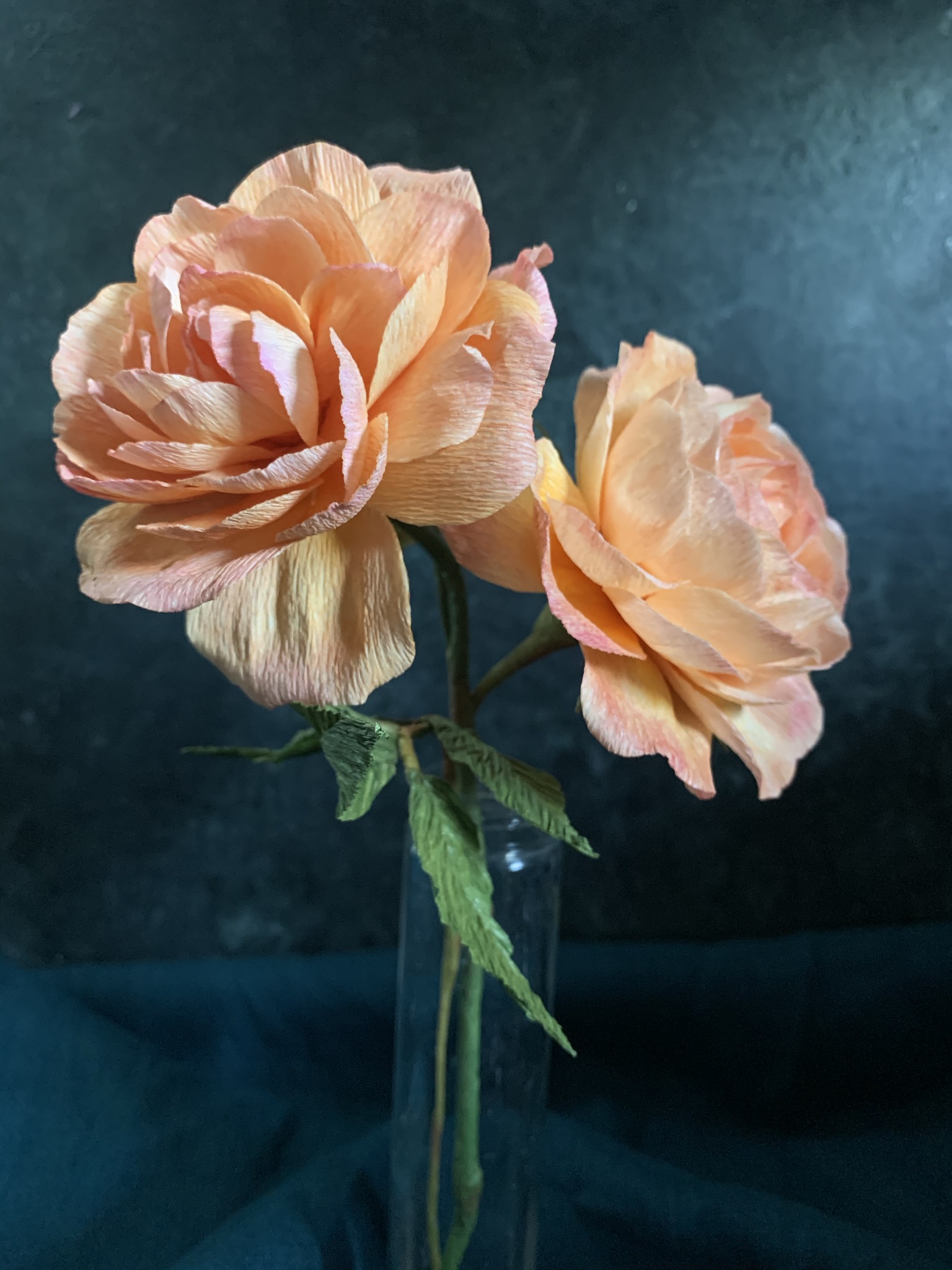 There are 12 Rose Varieties every paper florist must know to help build the foundation on which to make any rose with ease.
One of my biggest challenges as a paper florist over the years has been creating realistic, life-like roses that would easily trick the buyers eye.
Could I make roses?.....Yes.
But were they "fool the bees" worthy?.....Not quite..
A few years ago I decided to start playing with real roses and dissect them to see how they were formed, how the petals attached to the stem, how the colors fade with age, or how the leaves glisten in the sunlight.
As I admired how each rose variety was wildly different from it's relatives, I started to take note and figure out how I could recreate them from paper. As I started to remake them and share them with the whole wide world, I noticed a trend.
I was not alone when it came to the reality that roses are extremely challenging. Others started to reach out for help in creating their own realistic roses from paper.
I took this as a challenge and set forth to start create different varieties of roses so that I could not only become well versed in what had, over the years, turned into my nemesis, but to also foster the idea of sharing all that I had learned over the years into 12 step by step guided video courses of a wide range of rose varieties.
------------------------------------------------------------------------------------------------------------------------

Each Rose Course includes:
~ Step by Step videos in 10 to 30 minute sections (for easy "go at your own pace" style teaching)
~ Printable templates with petal and leaf patterns
~ Detailed list of materials and supplies (and substitute materials if necessary)
~ Access to your instructor, Janita Court, if for any reason you need help
~ Instant access to the private Facebook group and it's members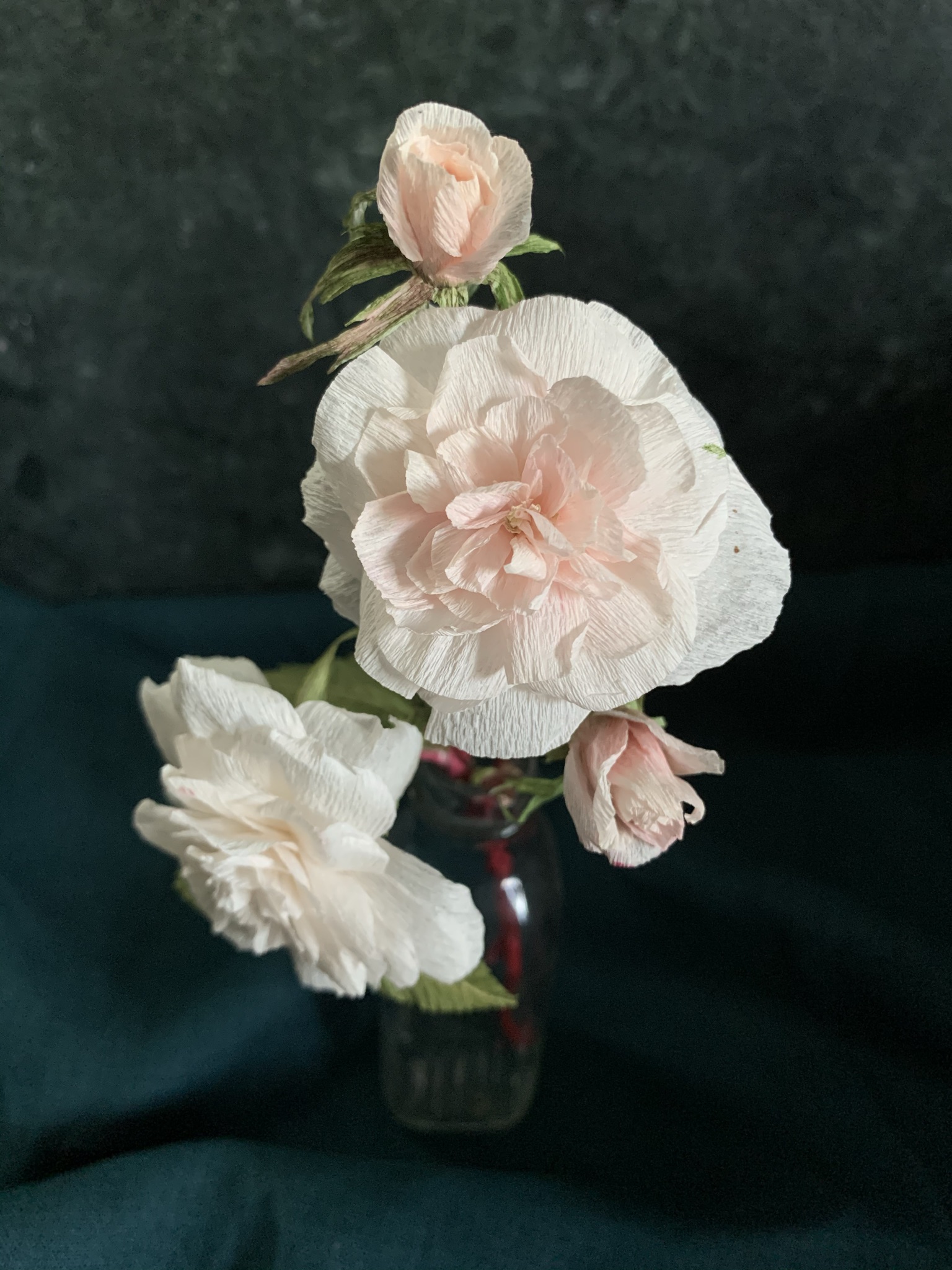 Cecile Brunner - February
In the month of February we create using fine crepe paper and watercolors to capture the soft dainty petals of the Cecile Brunner climbing rose in full bloom and bud form. This rose is perfect for a single stem in a bud vase to really showcase all of the details or to add to a Avant Garde style arrangement.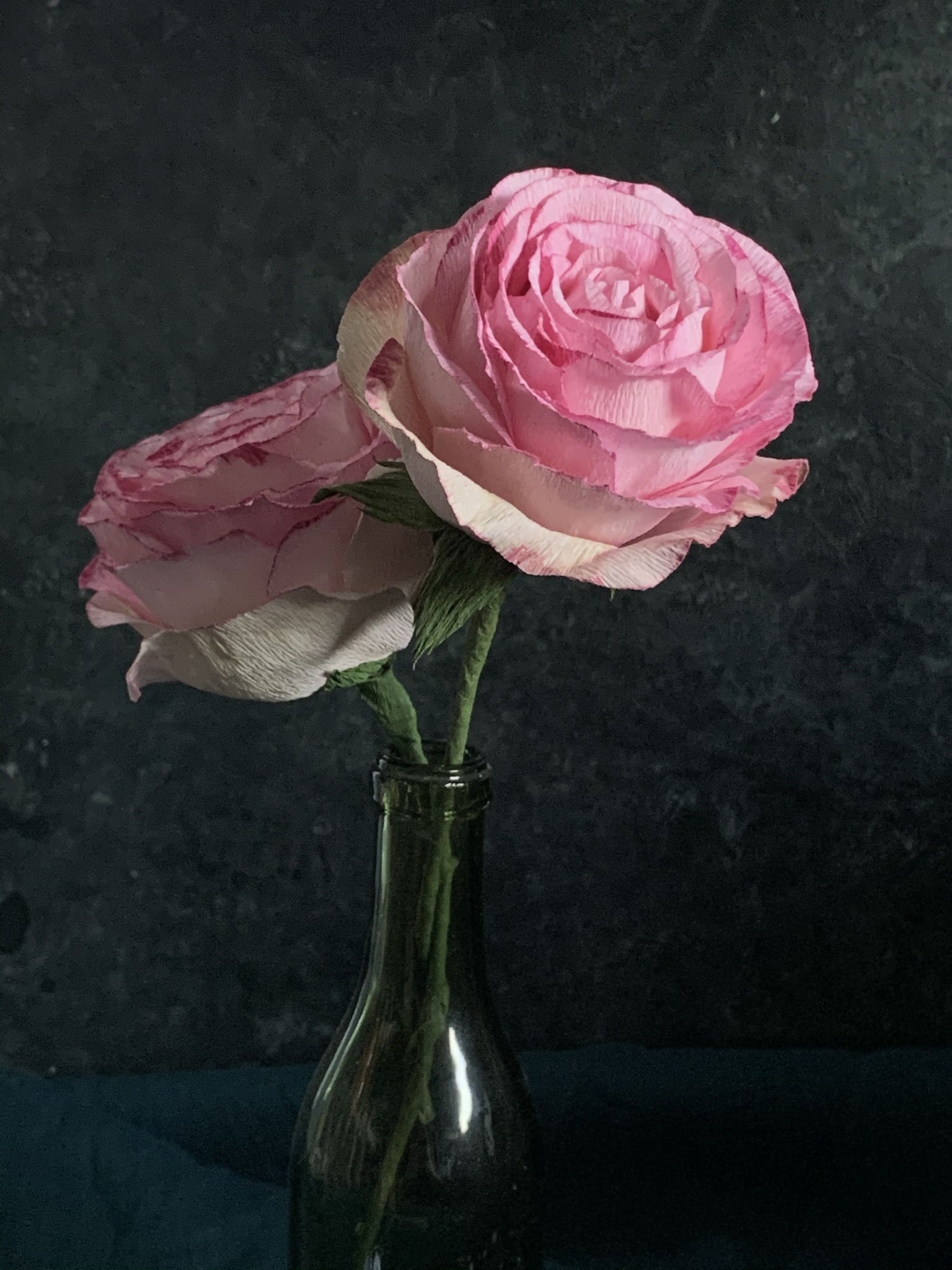 Esperence Garden Rose - October
The Esperence takes center stage in the month of October when we learn how to create petals that gradually turn from a dark pink to a light green color on the out guard petals. This one is an absolute must if you plan on making bridal bouquets or home decor with a rustic country cottage feel.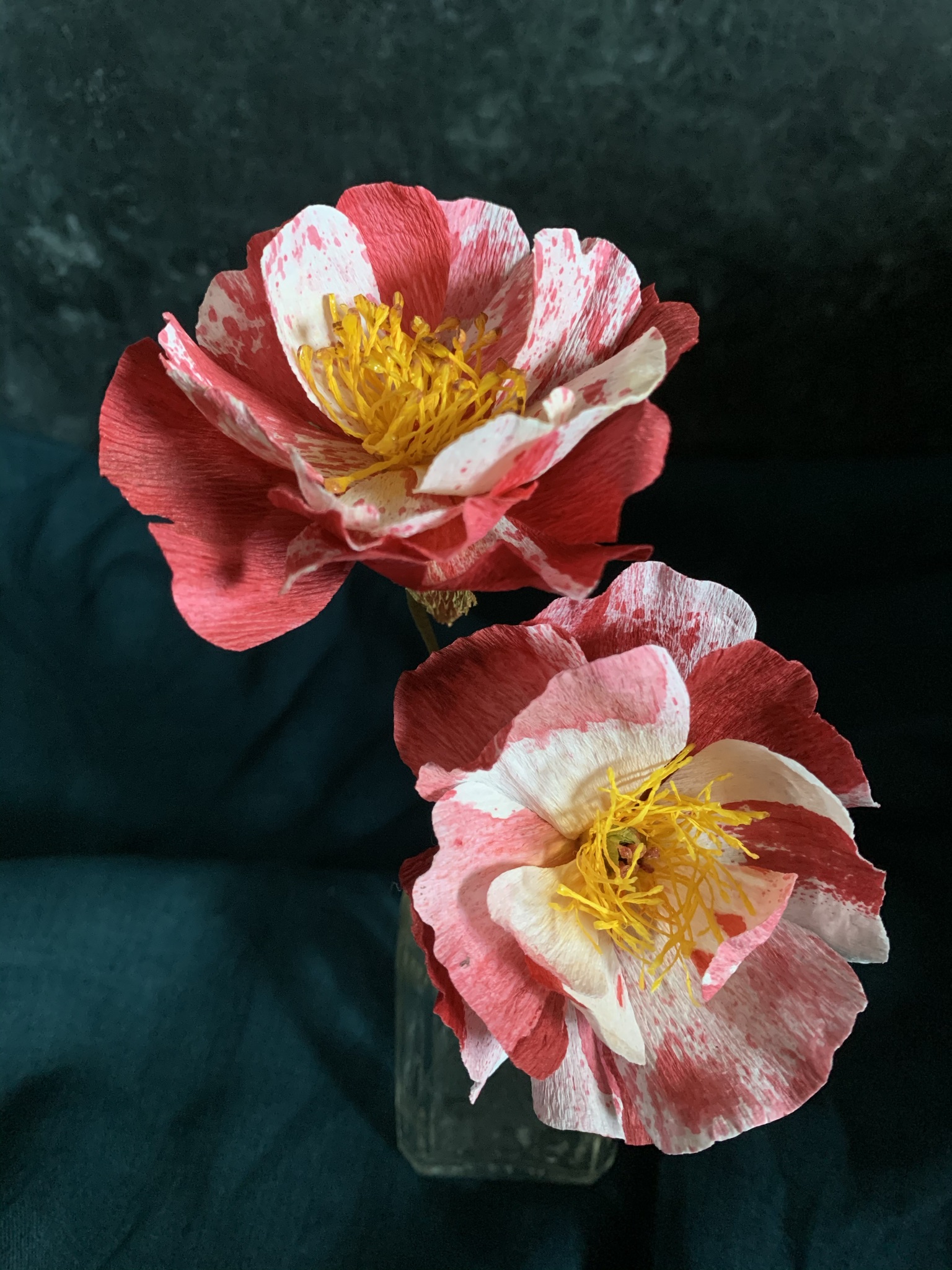 Fourth of July Climbing Rose - July
Simple though it seems, we spend a bit of time on July's rose the aptly named Fourth of July because of it's beautiful splashy coloring that is reminiscent of fire works. Though it is hard to tell from the photo, we create a super realistic rose center that mimics the carpels of a peony and then we have a ton of fun with the unique pattern on the petals.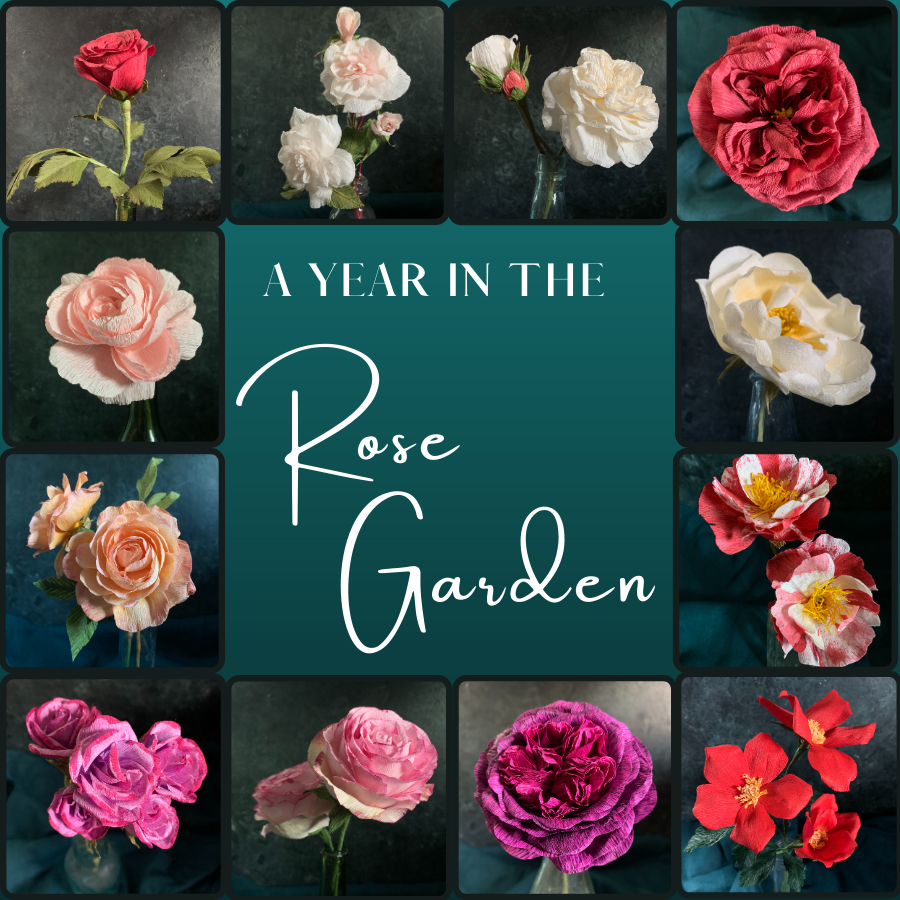 January - Long Stemmed Rose
February - Cecile Brunner
March - Tranquility
April - Queen of Sweden
May - Munstead
June - The Lark Ascending
July - Fourth of July
August - Lady of Shalott
September - Ocean Mikado
October - Esperance
November - Heathcliff
December - Altissimo
A classic fit for any romantic occassion
The long stemmed red rose is our very first in the "A Year in the Rose Garden" program. We learn how to get just the right shade of red to mimic one of the most well recognized roses for what we may picture as the quintessential flower for date night.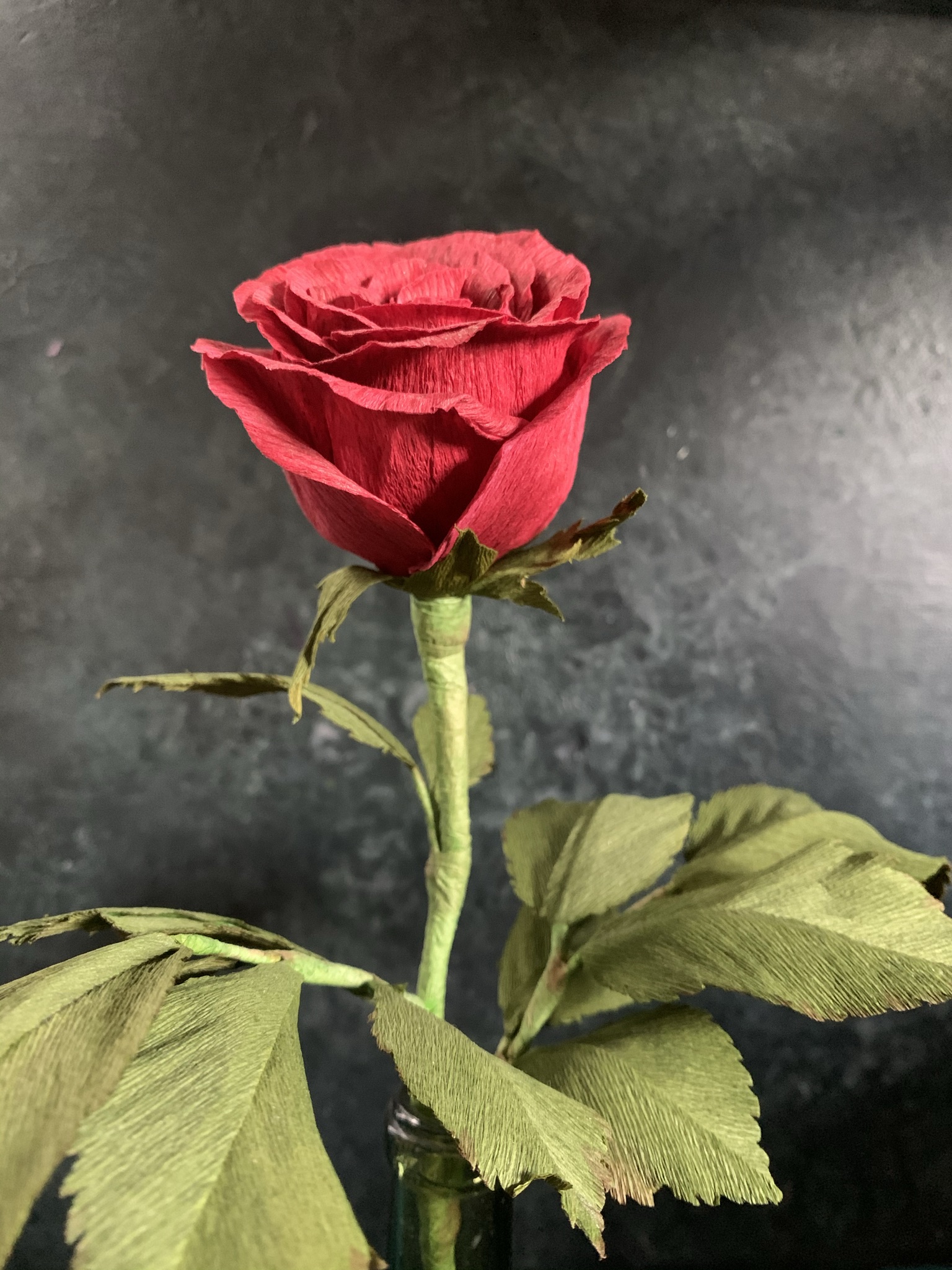 "A Year in the Rose Garden" Curriculum
Here's what members are saying: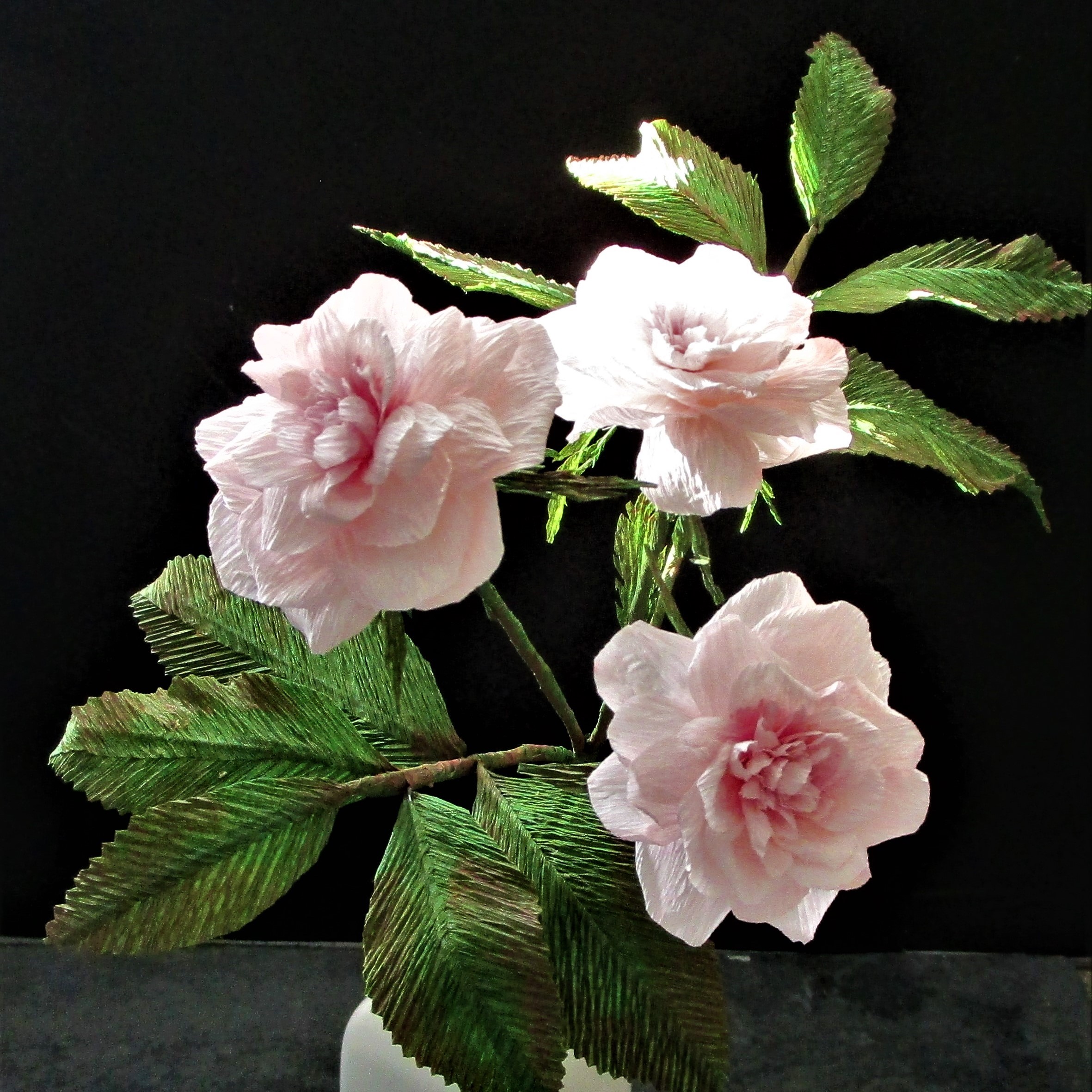 Sue Bowen
"This program is for you whether you are a beginner or a practiced paper flower maker. You will learn lots of techniques that will be useful and elevate any paper flower you make. There will be a whole spectrum of crepe papers to work with and numerous ways to colour your crepe paper to make the rose you are making your own. Great value for money becoming a lifetime member of an exclusive "rose garden"."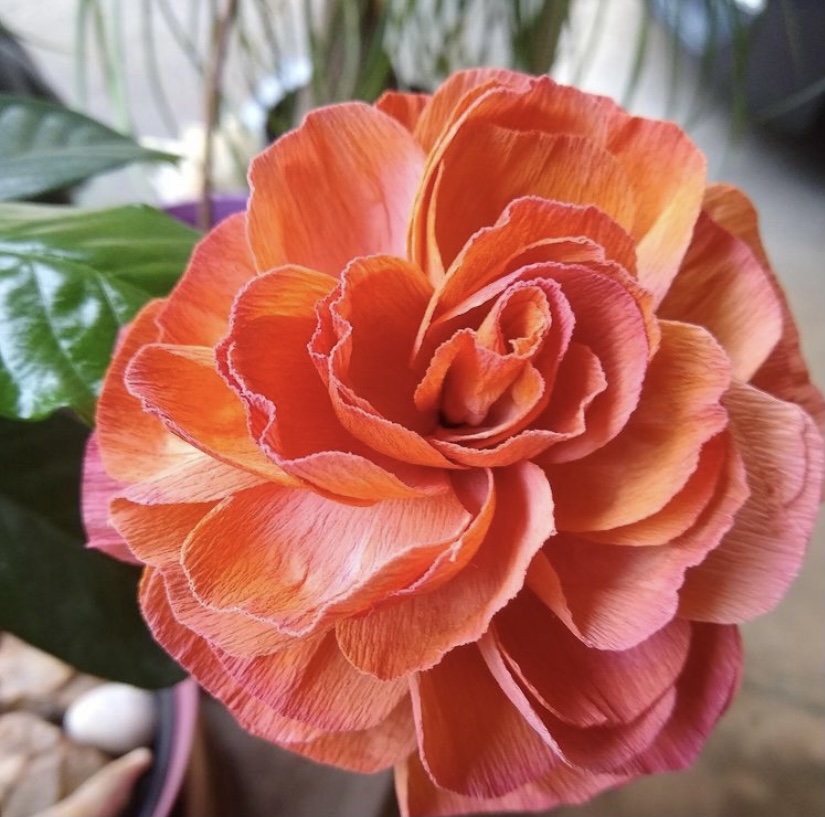 Carol Adams-Connor
"I was very surprised to see the variety of roses that Janita found to make and they weren't all David Austin roses! I'm not a huge fan of roses and it was delightful that there were so many lovely roses in this year's selection."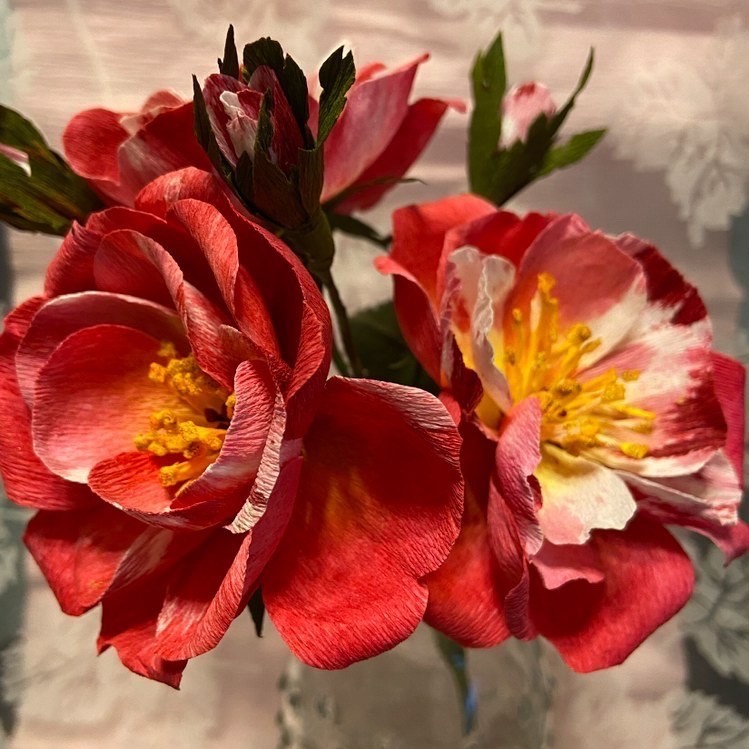 Beth Hammond
"One of my favorite roses from "A Year in the Rose Garden" course was the 4th of July rose. It turned out very nicely. I was always reluctant to make roses before this course. They never looked the way they were supposed to. Janita has a talent for making them easy to understand and I am able to say now that I'm no longer afraid if someone asks me to make roses for them. Thank you Janita for giving us your expertise. It is well worth the cost of the class."
Here's the take away!
A vast variety of coloring techniques using different mediums such as alcohol inks, watercolors, acrylic paints, and Pan Pastels to become more comfortable with how they work with different materials so you can take what we learn and combine techniques to create your own unique style.
The use of a number of different crepe paper weights so that you can use what you have on hand, experiment with what look and feel different weights of paper have and how they can effect the final product. Build confidence in using the different papers so you can choose the right paper weight for projects in the future.
Work on building a sturdy foundation of shaping and cutting techniques that will carry on to any flower (not just roses) that you will be creating in the future. Combine techniques that you learn from the rose courses to build your own special style and vision for your creations.